One size never fits all. Do you really think the company building websites for hairdressers and transmission shops knows what it takes to move your business forward? Online marketing for landscape professionals requires an understanding of what your potential clients are looking for and what motivates them to sign your contract. At Green Pro Marketing we possess a uniquely focused skillset that can help you grow your landscape or lawncare business.
You don't need to reinvent the wheel – you just need to do marginally better than your competition. – Tony Gricar, Lawn & Landscape Magazine, January 2019
Tony Gricar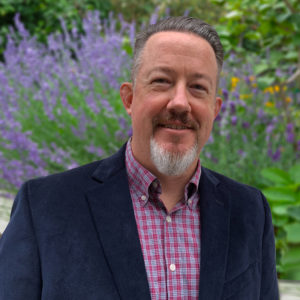 Tony has been working in the web design and online marketing world since the internet became a usable thing for businesses. Leading web projects for such notable companies as Accenture, NCR, AT&T, Razorfish, Chrysler, Dodge, and Disney, Tony came to realize that, while large budget web projects are great, their lifespans were reeeeally short.
You can pour your heart and soul…and a bazillion hours…into a project and find that it's slated for a refresh within months of launch. Where is the fun in that? Sure, nothing lasts forever, but we'd all like to see a quantifiable ROI, right? So…
Fast forward to Accenture's 2001 IPO and Tony took the money and ran. In fact, he ran right into acquiring a company that had a small landscape division. He quickly recognized that the highly-fragmented lawn & landscape industry was underserved by legitimate web design and marketing people and he soon started mentoring other small business company owners, while also taking on freelance client work.
As his book of work grew, all the while only working by referral, so did the time required to service those clients. After spinning off the landscaping division and selling the primary company, Tony opened his doors for business. Sort of. While he still only worked by referral, he soon had more Google Page 1-ranked local lawn and landscape web sites than any other "on the map" green industry web design consultancy. While working under the radar certainly has its privileges, so does creating a framework of services that allows more people to take advantage of them, less time to get projects live and, most important, all with an ROI that consistently shows a 100% Year 1 Payback.  And that's how we came to launch Green Pro Marketing.
Tony lives in Connecticut and spends the majority of his spare time helping entrepreneurs with their startup (ad)ventures.  It's kind of a sickness he has.